Spiritual Beggars
é uma
banda
de
stoner metal
de
Halmstad
,
Suécia
. O grupo foi formado por
Michael Amott
, que tem uma sólida carreira nas bandas
Arch Enemy
,
Carcass
and
Carnage
.
O Spiritual Beggars foi formado em 1994 por Michael Amott. O grupo surgiu como uma ideia de projeto paralelo à sua banda principal, na época o Carcass, um grupo de death metal britânico. O Spiritual Beggars lançou seu primeiro trabalho, um álbum auto-intulado, já em 1994. Nos anos posteriores o grupo lançou outros álbuns, como Another Way to Shine, em 1996, Mantra III, em 1988, Ad Astra, em 2000 e On Fire, em 2002.
Um novo álbum, chamado
Demons
foi lançado no
Japão
em
março
de
2005
e na
Europa
em
Junho
do mesmo ano.
Demons
foi gravado em duas versões, sendo que uma, lançada no Japão, contém material gravado ao vivo pela banda.
Albuns para Download:
Spiritual Beggars (1994)
1. Yearly Dying
2. Pelekas
3. The Space Inbetween
4. If This is All
5. Under the Silence
6. Magnificent Obsession
7. Blind Mountain (Bonus Track)
8. If You Should Leave (Bonus Track)
9. Nowhere to Go (Bonus Track)
10. Sour Stains (Bonus Track)
Link:
http://www.4shared.com/file/28199512/6aaaa7b7/SpiritualBeggars-SpiritualBeggars1994.html
Another Way to Shine (1996)

1. Magic Spell
2. Blind Mountain
3. Misty Valley
4. Picking from the Box
5. Nowhere to Go
6. Entering into Peace
7. Sour Stains
8. Another Way to Shine
9. Past the Sound of Whispers
Link:
http://www.4shared.com/file/28323080/608cf47/1996-SpiritualBeggars-AnotherWayToShine.html
Mantra III (
1998)
1. Superbossanova
2. Homage to the Betrayed
3. Monster Astronauts
4. Euphoria
5. Broken Morning
6. Lack of Prozac
7. Bad Karma
8. Send Me a Smile
9. Cosmic Romance
10. Inside Charmer
11. Sad Queen Boogie
12. Mushroom Tea Girl
Link:
http://www.4shared.com/file/28264657/8a4415c7/SpiritualBeggars-Mantra3-1998.html
Ad Astra (2000)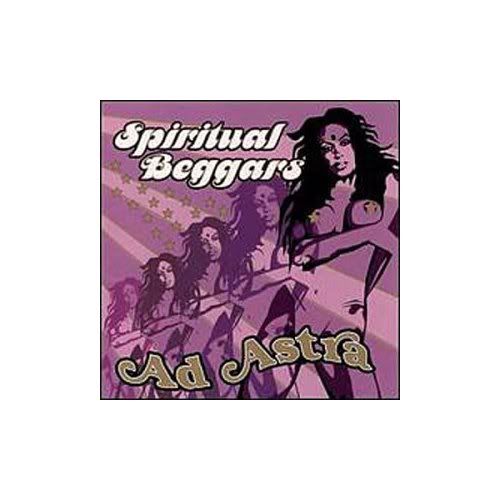 1. Left Brain Ambassadors
2. Wonderful World
3. Sedated
4. Angel of Betrayal
5. Blessed
6. Per Aspera Ad Astra
7. Save Your Soul
8. Until the Morning
9. Escaping the Fools
10. On Dark Rivers
11. Goddess
12. Mantra
13. Let the Magic Talk
14. It's Over
Link:
http://www.4shared.com/file/28346540/14e84732/2000-SpiritualBeggars-AdAstra.html
On Fire (
2002)
1. Street Fighting Savious
2. Young Man Old Soul
3. Killing Time
4. Fools Gold
5. Black Feathers
6. Beneath The Skin
7. Fejee Mermaid
8. Dance Of The Dragon King
9. Tall Tales
10. The Lunatic Fringe
11. Look Back
12. Burden Of Dreams (Bonus Track)
Link:
http://www.4shared.com/file/28386226/6b6ebe05/2002-SpiritualBeggars-OnFire.html
Demons (2005)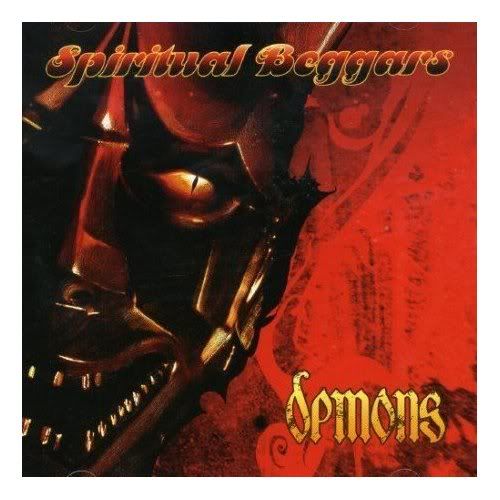 1. Inner Strength (Intro)
2. Throwing Your Life Away
3. Salt in Your Wounds
4. One Man Army
5. Through the Halls
6. Treading Water
7. Dying Every Day
8. Born to Die
9. Born to Die (Reprise)
10. In My Blood
Link:
http://www.4shared.com/file/28463119/475130e5/2005-SpiritualBeggars-Demons.html